[dt_fancy_image type="image" width="1920″ margin_top="0″ margin_bottom="0″ margin_left="0″ margin_right="0″ align="center" animation="fade"]
Instructions <<Delete this Row When done>>
ALL SETTINGS IN ADMIN Panel column on the right
For the full-width top image, in the Media Library upload an image that is 1920 x 650px. Copy the path after the root URL "/wp-content/uploads/2015/02/<filename>". Edit the "Fancy Media" content row. Delete the placeholder image path in the"image URL" field and then paste the path into the field. Save your Fancy Media edit.
Set your categories in admin column on right
Create a 1000 x 200px photo and upload to "feature image" in admin column on right.
Under "Sidebar Options"  click "disabled"
That should do. Publish the post
May the Lord Bless You and Keep You; May the Lord's Face Shine Upon You and Be Gracious unto You.
Dear friends and family,
Before I write about our organization updates and blessings, I would like to quickly address the unrest that is currently happening in Haiti. We are saddened by current state of our country and home of Haiti, but praise be to God that we are all safe and well in Fond des Blancs. We are blessed to live and work in such a quiet community, often left untouched by any unrest happening around it.
Travel at this time has been severely hampered. Joy, my mother is supposed to fly to Florida this Friday, but may not be able to due to the unrest. It has also closed down schools, hospitals, roads and business. Please pray for safety and that a peaceful resolution can be found soon.
The reasons for such unrest can never be simply explained. I would like to take a section from one of Martin Luther King Jr.'s speeches to try to explain and please allow some me grace to change it slightly for Haiti's situation.
I think everyone must see that riots do not develop out of thin air. Certain conditions continue to exist in our society which must be condemned as vigorously as we condemn riots. But in the final analysis, a riot is the language of the unheard. And what is it that we have failed to hear? We failed to hear that the plight of the poor has worsened over the last few years. We have failed to hear that the promises of freedom and justice have not been met. And We have failed to hear that large segments of society are more concerned about tranquility and the status quo than about justice, equality, and humanity. And so in a real sense our nation's summers of riots are caused by our nation's winters of delay. And as long as we postpone justice, we stand in the position of having these recurrences of violence and riots over and over again. Social justice and progress are the absolute guarantors of riot prevention.
We must all be careful not to marginalize the struggle of Haiti and compare it to our own. Just like in the United States and the world, Haiti only seeks to express and claim its freedom in any way it can. So we must always find perspective and always offer grace before condemnation. The search for freedom, justice and reconciliation through Jesus Christ are the very reasons we work in Fond des Blancs. Our goal is that one our community model can be an example for the rest of Haiti.
For us in Fond des Blancs, we have had a good start to the year. The farm continues to grow, we currently have beans growing, we always grow beans in between our main crops of corn and sorghum. The legumes replace nitrogen used by crops and the roots also loosen the soil and this lets the rain reach deep into the ground.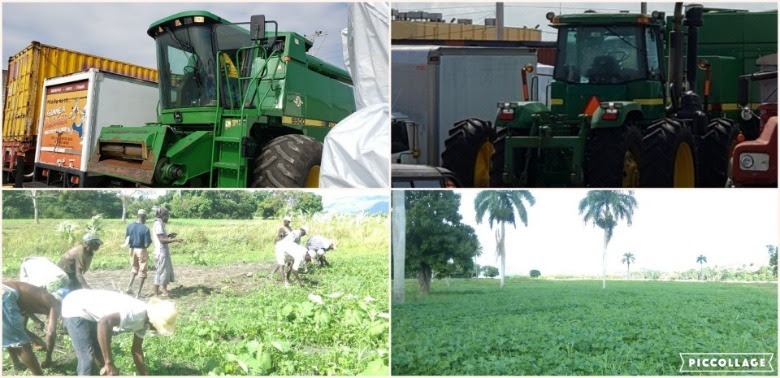 We are really excited about our new farming equipment. A special thank you to the VanWall equipment family in Iowa for providing the equipment. These new tractor, combine and other equipment will help us improve our crop growth and how fast we plant and harvest. If you would like to learn more about what we are doing and our farming coop goals, please visit us at https://hcdf.org/agricultural-coop/ .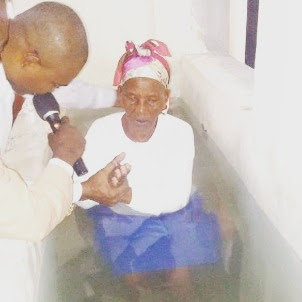 Our church continues to be a positive pillar in the community. We recently had baptisms where we witnessed the testimonies of those young and old and their public declarations of Jesus Christ as their savior. We are also very happy for the influx of new members to the church. A doctor from the nearby hospital has joined our church and is a talented drummer and has donated his time and drums during church service. It is truly a wonderful addition to the worship time.
The spring school semester has started without a hitch. It is so wonderful to see the preschool students in their new classrooms. The contrast between the old classrooms and new is amazing. The rooms are large and light flows in all the classrooms thanks to the big windows and doors. It really provides a much happier and friendlier environment for learning. We are excited to continue work on the preschool and to add color and beauty to the school. Thank you all for your donations, please continue to give as this journey is far from over.
As a result of our newer and bigger pre-school we have realized that our primary school is not equipment to handle the larger amounts of students that will be transferring from the pre-school. We have begun plans on improvements and expansion. The primary school is in need of new and bigger classrooms as we can no longer accommodate the higher volume of students. We have had to transform our cafeteria into two small classrooms with only a thin paper wall to separate them. This means our students are currently eating outside. In our new plans we look to build more classrooms and a new cafeteria. I will continue to keep you updated on plans and start dates.
The secondary school is running wonderfully. The students love their classrooms and especially the multi-purpose center where you will always find students playing soccer and ping pong. They are becoming quite good, quite quickly at ping pong. Just a few months ago I remember not needing much concentration to beat them, but now, if I am off my game they will surely beat me.
Part of their curriculum is learning English. We have a beautiful computer room with a couple dozen laptops that the students use every day to learn English from Rosetta stone. We are also planning on starting and completing construction on a few more classrooms including a library in the next few years.
All three campuses will be sights to behold and cannot truly be appreciated unless seen in person. We love visitors and the opportunity to share our mission and vision with others. Please reach out to me directly if you, your church, community and family ever want to visit.
Thank you again for all your prayers, support and donations. Without your stewardship none of this would be possible. I leave you with this benediction: Heavily plagiarized from Steve Shoemaker
May the Lord Bless You and Keep You; May the Lord's Face Shine Upon You and Be Gracious unto You. May God Give You the Grace Not to Sell Yourself Short, Grace to Risk Something Big for Something Good, Grace to Remember that The World is Now Too Dangerous for Anything but Truth, and Too Small for Anything but Love. So May God Take Your Minds and Think Through Them; May God Take Your Lips and Speak Through Them; May God take your hands and work through them; and May God Take Your Hearts and Set Them On Fire. Amen.